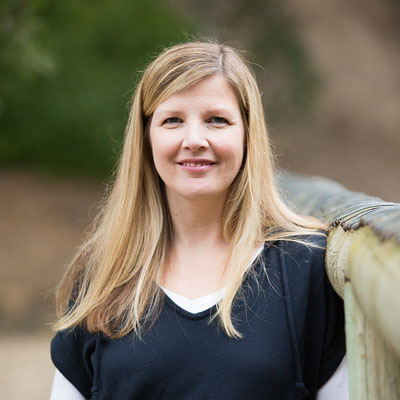 Erin Cutshall
Equus Coach Training Coordinator & Instructor
Erin is an Equus Coach Training Coordinator and an instructor for the Equus Coach Training program. She has a background of over 20 years in risk management and finance in large corporations. Erin has an MA in Organizational Leadership and is a Master Equus Facilitator and a Master Life Coach. She lives with her partner and two children in Salt Lake City, UT.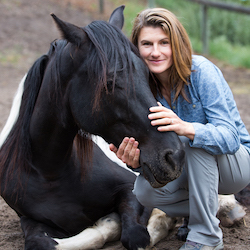 Kasia Roether
Instructor
Kasia's lifetime dream has been to create an environment in which people can experience a horse's power for healing, growth, and connection. As an Equus Coach Master Facilitator, Kasia brings to the Institute her extensive knowledge and experience from seventeen years of training horses and teaching people about their behavior, nature, and ways of communication. As a coach and catalyst, Kasia helps students and clients to connect with Nature's wisdom and learn from it through a horse's presence, sense of reality, the identity of wholeness, and self-care. Kasia is an instructor for both the Equus Coach Training and Master Facilitator Apprenticeship program. She offers mentorship to all students-in-training and members of the Equus Coaching Herd.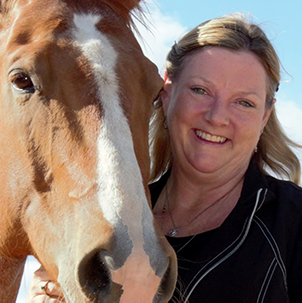 Renee Sievert
Instructor and Continuing Education (CE) Coordinator
Renee brings more than three decades of experience working with senior leaders, military and law enforcement teams, nonprofit boards, and managers in health care, behavioral health, education, and clinical research. As a registered nurse (RN), licensed marriage and family therapist (LMFT), and an ICF professional certified coach (PCC), Renee provides clinical and coach training on a variety of topics including Motivational Interviewing, Co-Occurring Disorders, Trauma, and Ethics. She has led hundreds of workshops and training nationwide. Renee is a published author, a Brene' Brown Certified Daring Way™ & Dare to Lead™ Facilitator (CDLTF), and a faculty member at the Koelle Institute, Martha Beck, Inc. and UC Davis' Northern Training Academy. She is also a founding partner of pLink Leadership, a global executive coaching organization. Renee is grounded, kind, wise, and she has a big heart. She lives in San Diego, CA, with her husband, her godson Derek, and two fabulous cats. She has three horses – Cooper, Rascal and Angel – who consistently remind her that she always has more to learn.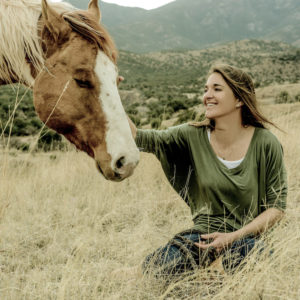 Koelle Simpson
Founder
Koelle Simpson is a world-renowned life coach, horse whisperer, and leader of the Equus Coaching Movement. After experiencing early childhood trauma, horses became an important part of her journey to rebuilding a sense of trust in herself and the world around her. The safety, honesty, and wisdom she witnessed in these powerful four-legged teachers offered a profound and playful roadmap to reconnect with her own inner wisdom.
Since then, Koelle has been honored to study with some of the world's greatest teachers including world-renowned equine trainer, Monty Roberts, and best-selling author, life coach, and O Magazine columnist, Dr. Martha Beck. Koelle's own work has been featured in O Magazine, BBC Business Report, the National Journal, the OWN Network, and TEDx. She works with individuals and institutions around the world including South Africa, Europe, the UAE, Canada, and the United States.
In 2006, Koelle founded the Koelle Institute out of a desire (and demand!) to share her life-transforming insights with others. The Institute has evolved into a remarkable community of compassionate and highly skilled Equus Coaches dedicated to facilitating transformative encounters with horses.
Koelle is in awe of where her journey has led thus far. As a humble student of life, she marvels at the magic and resilience of the human spirit and hopes to continue serving others.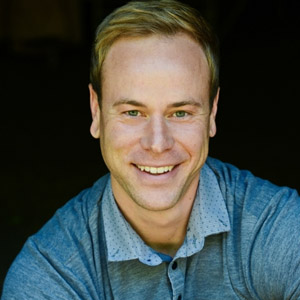 Travis Stock
Instructor
Travis's educational background includes a Bachelor of Science degree in Family Studies and Human Development and a Master of Social Work degree with a child welfare specialization. While working as a social worker in a state government agency, he recognized how much the systems in which we all work, play, and live greatly influence our felt sense of success in life. Equus Coaching and teaching for the Institute became Travis's way of helping others look critically at their relationship to these systems to more successfully create the life they want. Travis is an instructor for both the Equus Coaching Course and Master Facilitator Apprenticeship. He teaches classes on tracking the wisdom of the body, vulnerability, and gives feedback on students' coaching sessions.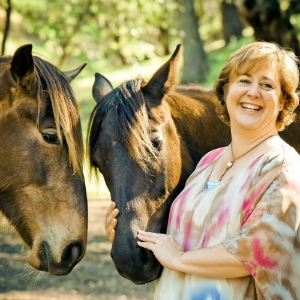 Jennifer Voss
Instructor
As a Master Life & Equus Coach, Jennifer Voss helps others re-awaken to—and then have the faith to live from—their truth. Prior to embarking on her coaching career, Jennifer earned an MBA from The University of Alabama and spent over 20 years in various family business ventures – ranging from owning an independent bookstore to holding an executive role within a national distribution company.  She loves blending her business background with the magic of Equus Coaching to help others connect with the heart and soul of their real work in the world.