Advanced: October 14-16, 2022
**Advanced Horsemanship Q&A call recording with Kasia linked here!**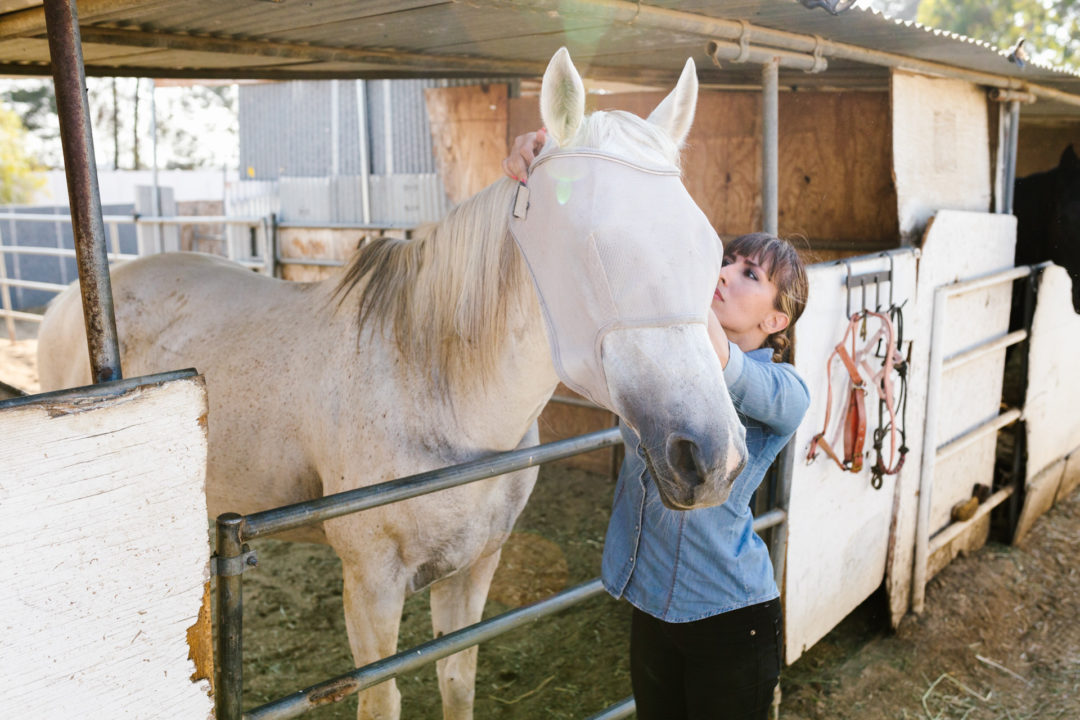 Horse Education Hands-on Courses with the Equus Coaching Institute.
The purpose of these 3-day horse education courses is to equip Equus Coaches and other horse enthusiasts with sufficient understanding and experience with horses to build safe and enjoyable relationships with them. Although these are not "how to become a horses trainer"  courses, attendees will learn handling methods and use training equipment that supports effective communication, promotes safety and allows for various interactions with horses according to the attendee's level of experience.
All courses will be 3 full days, taught by Institute Instructor Kasia Roether.
Courses will be limited to 6 participants to ensure quality one-to-one interaction with horses and your instructor.
All horse education courses are open to the public as well as to Equus Coaches. If you are interested in joining the Advanced Course, you must set up a time to talk to Kasia before signing up. Please reach out to us at support@equuscoach.com to schedule a time to talk to Kasia.
Location: Paso Robles, CA
Cost: $1,350
This fee covers three full days of instruction from Kasia, lunches, drinks, and snacks
It does not include breakfasts, dinners, airfare, lodging, or transportation to or from the facility
Questions about which level might be best for you can be directed to support@equuscoach.com and we will set up some time for you to connect with Kasia directly to get your questions answered.
Beginner Level
For those with no, or very minimal, experience with horses and fear of close encounters:
Practicing finding comfort and safety around the physical presence of horses
Learning about horses' natures while approaching, haltering and leading them around
Safe implementation of intentions about creating movement with horses
Basic care and ideas for creating comfortable interactions with horses
Beginner classes are open to the public, so anyone with an interest in horses can join, whether or not they intend to become Equus Coaches.
For those who are considering joining the Equus Coaching Course but don't have horse experience and want to get a little more familiar with horses before signing up, this is the perfect course for you! You'll learn how the Institute approaches being in relationship with horses and see if this feels like it could be a good fit.
Intermediate Level
For those with basic experience with approaching and leading, comfortable around well-known and quiet horses, trained in traditional methods and looking for a different approach, looking for more hands-on time with new horses and an opportunity to deepen existing confidence:
Recognizing behaviors of unknown horses and practicing flexibility of approach
Practicing effective communication and understanding of horses' feedback while facing obstacles and strange objects
Deepening fluency of the energy used during interactions with horses
Addressing individual troubleshooting with horses
Advanced Level
Click here to listen to the Advanced Horsemanship Q&A call with Kasia from July 5th, 2022.
For those with strong basic foundations of safe and comfortable interactions with an average horse, intermediate level of an open and creative approach to unexpected and/or difficult situations, looking for stretching their learning zone with "green" and unpredictable horses:
Practicing quick recognition of horses' feedback and practicing a safe approach to unusually-behaving horses
Deepening creativity around communication with horses that have little or negative experiences with people
Strengthening the connection with your own resources, including space and body awareness, trusting your own intuition, resetting your physical and emotional balance
Learn how letting go helps gain progress with the horse. Master the art of release in critical situations
Becoming a better person through interacting with horses