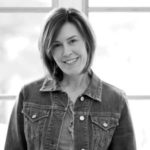 Yvette specializes in coaching individuals and small groups (couples, families, business partners) who want to move beyond habitual patterns that keep them going around in circles, yet getting nowhere fast!
Combining laser-like insight with feedback from a horse, Yvette guides clients to see how their thoughts and actions are affecting their life whether in relationships, finances, spirituality, health or business. She is a firm believer in the idea that how you do one thing is how you do everything and that there is no better place than in an arena with a horse to watch that play out.
In addition to being an Equus Coach and a Master Life Coach trained by Dr. Martha Beck, Yvette holds a B.S in Agriculture and Human Sciences from Mississippi State University, as well as a PATH International certification as an Equine Specialist in Mental Health and Learning.