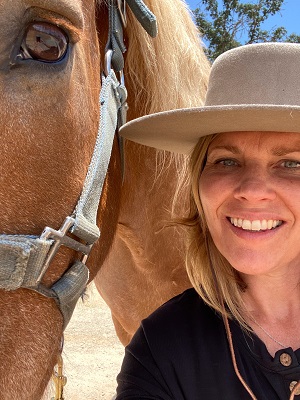 I am a lover of adventure and a student of magic. In life, I amassed a collection of lived experiences on several continents, in various people-centric careers.
However, after reaching a personal and professional crossroad in life, it became evident to me that it was high time that I started working towards dismantling a set of beliefs that did not serve me. That is when I started looking for a new path in life. I found out my way and emerged as a certified Martha Beck coach. While in this training I experienced a day with the horses and the Koelle institute. I was hooked and became an Equus Coach, this deepened my practice and took it to a new level.
Today, as a wife, mother, and an animal lover I have become a living testament to the tools that I acquired not only through education but through application.
I wish to share my experience and expertise with people. I am passionate about helping others create meaningful, abundant and joyful lives, filled with magic.
I use my intuitive gifts to guide others towards their inner nature. Nothing excites me more than seeing my clients living their best lives, by becoming the most authentic version of themselves.