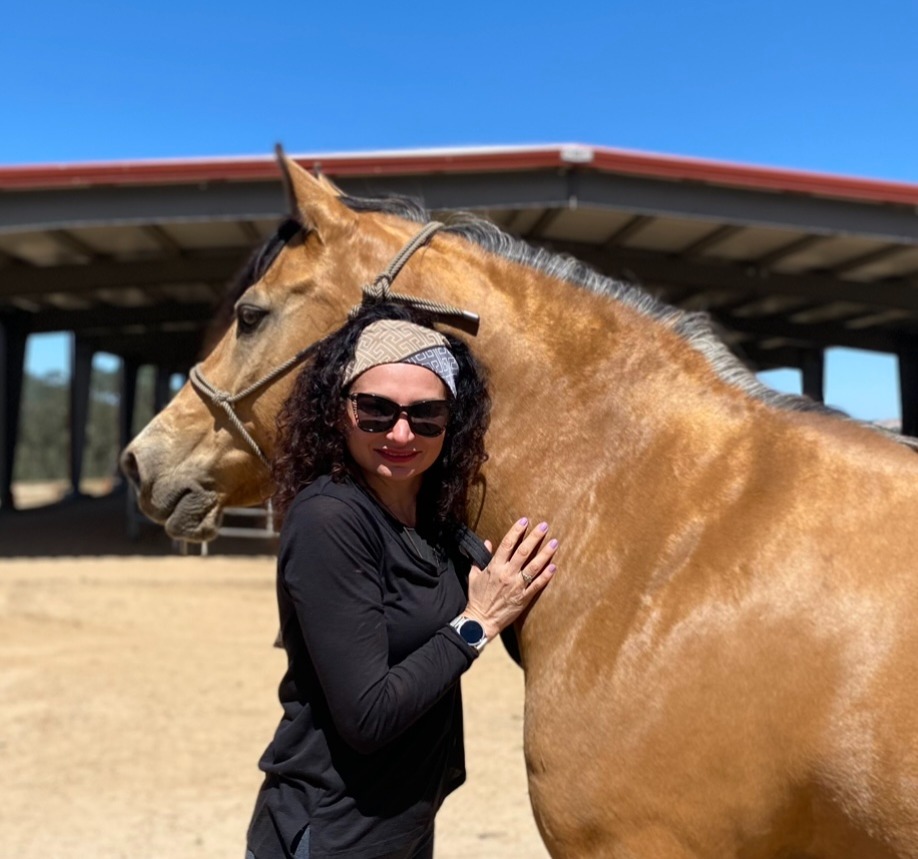 Nonka Toncheva has 20 years of background in holistic healing. She is a Quantum healing Hypnosis Therapist, holding an MSc In Psychology and Philosophy. She is also a certified Holobody coach through Mindvalley and is currently specialising in Counselling Psychology.
Nonka's journey into Equus coaching was inspired by her attendance at the profound interspecies communication course by Anna Breytenbach and the wisdom of Koelle Simpson. In her integrative sessions, you can anticipate a profound exploration of your inner self, nestled deep within your body. Discover the intricacies of your communication skills, uncover behaviours to nurture and develop, and identify areas for personal growth.
If you're navigating loss, grief, or life's challenges, this Equus coaching session guided by Nonka and her equine partners, will illuminate your unique path to resilience and a brighter future, where you'll find strength, insight, and your best self, guided by the wisdom of the horses.