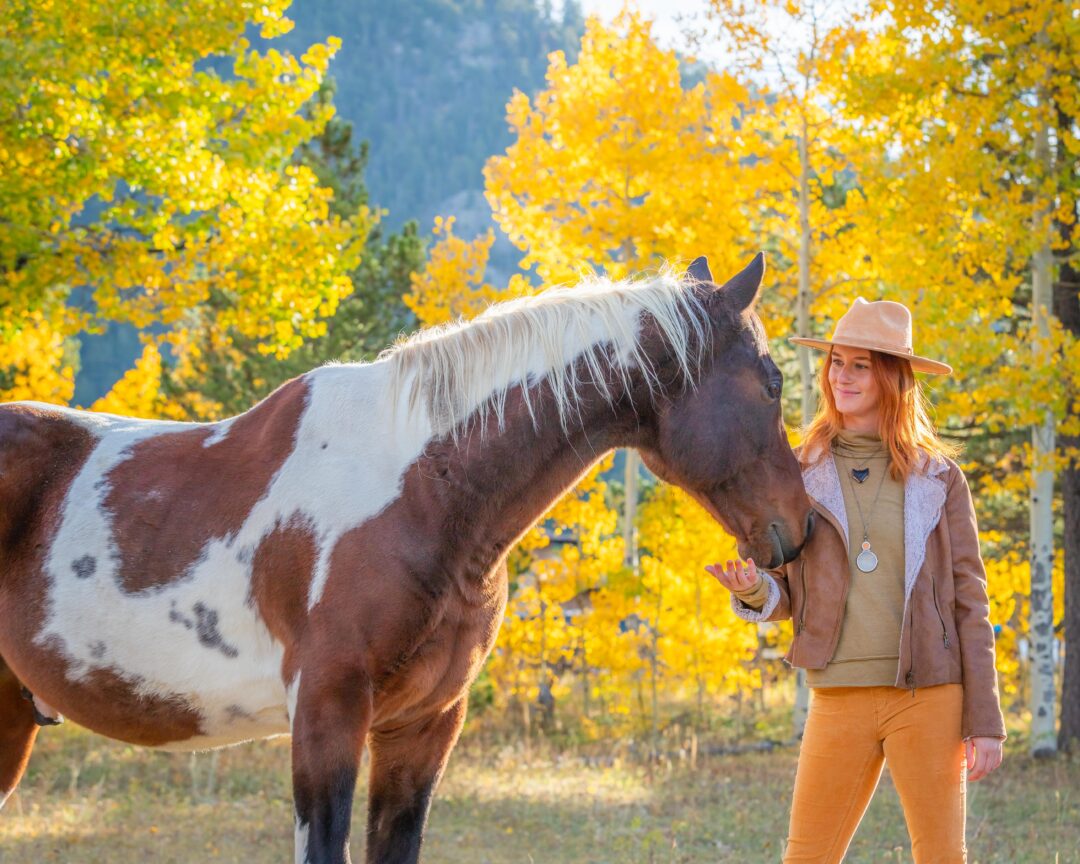 Lexie holds a master's degree in social work from the University of Denver and works as both a therapist and a coach helping people discover and recover their most authentic, empowered Self through mindfulness, movement and playful connection with animals and nature.
Lexie Grew up on a farm where horses were her constant companions and closest confidants. Through a series of physical and emotional injuries and chronic pain, this major life transition brought about a period of introspection which illuminated her true superpower for helping others alchemize their pain into purpose.
Lexie is also a yoga and mindfulness teacher and has a wealth of information on the mind- body connection.  Lexie has traveled both nationally and internationally sharing her work with others and gaining more knowledge about both the human and non-human experience.  
When not seeing clients, you can find Lexie practicing yoga, in nature, traveling, dancing, or hanging out with her Australian Shepherd Maia.