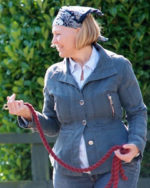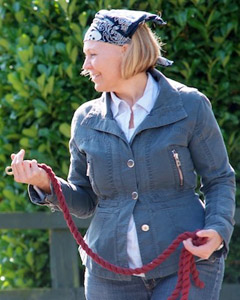 Kelly Eide is a Master Certified Equus Facilitator and Executive Coach & Mentor, blending the experience of a 20-year corporate strategy career with innovative and effective experiential work in nature with horses to shed light on the subjects of leadership, communication, culture-building and innovation for individuals and organizations. Clients build mindful self-awareness, they gain the grounded confidence that comes from trusting oneself and they receive tailored practices that help turn self-awareness into self-mastery. We accelerate your life with horsepower!
Kelly's leadership development work with horses has been featured on the BBC Middle East Business Report, The National newspaper, UltraTravel Magazine, Dubai1 TV's Studio1 and podcast Kerning Cultures.
Kelly holds an MBA in Global Management from Thunderbird School of Global Management and a Black Belt in Six Sigma. She is a Martha Beck Life Coach, a Sagefire Institute certified Nature-Based Mentor, a Professional Figure-Skating Coach and a Yin Yoga Teacher.
Kelly works around the world offering workshops, private equus coaching sessions, retreats, and speaking engagements. Her base is in Dubai, in the United Arab Emirates, and she offers workshops and retreats annually and seasonally in Sydney, Australia and in London, England.