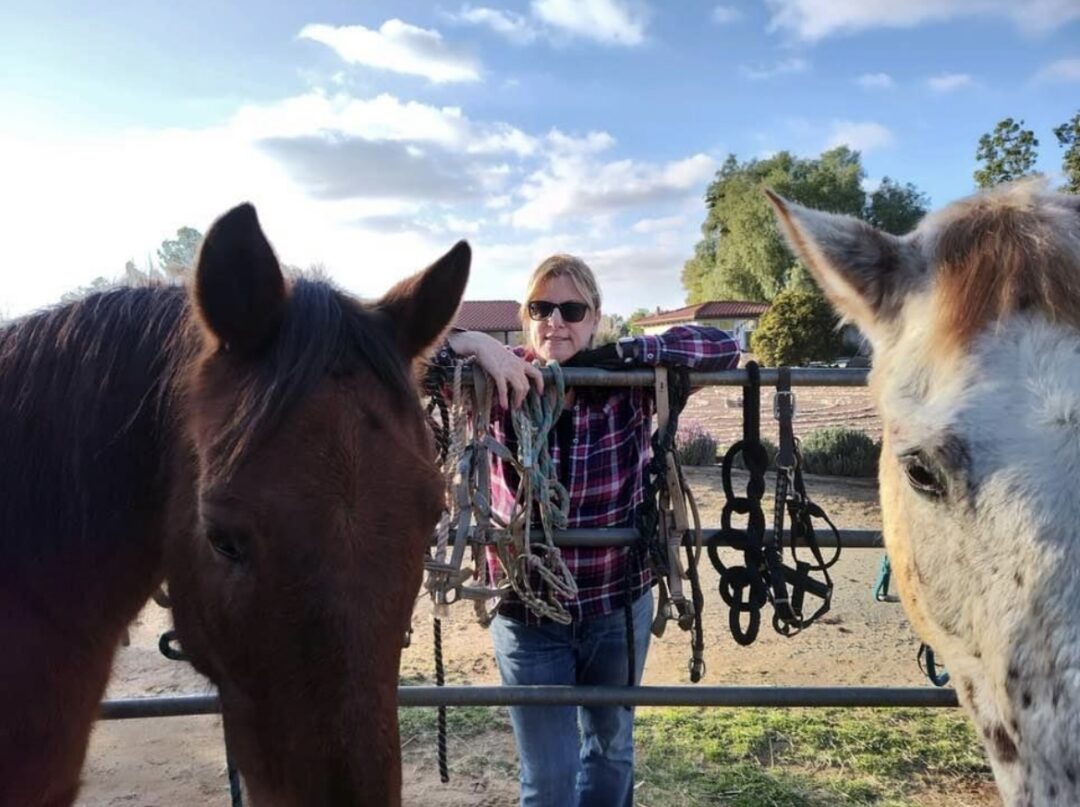 Kathy Rausin spent 30+ years of her career working in high tech manufacturing as an operations professional. Additionally, she found passion in helping others as a Licensed Marriage and Family Therapist and Equus coach. Her experience leading teams and mentoring individuals in corporate America has seamlessly integrated into her experience as an Equus Coach.
What she loves about Equus coaching is that the horse is her co-facilitator and gives immediate feedback on the alignment of an individual's thoughts, beliefs, and actions. Kathy can then quickly assess an individual or team, and with the horse's help, provide the best support for growth and discovery. Her simple mission when coaching with Equus is to have every client or group leave feeling more aligned and empowered than when they showed up.
Kathy Rausin offers individual coaching, leadership development and team building opportunities for both private and corporate clients. She has worked with mental health groups, veterans, families, corporate training groups, and more. She is excited to show you the magic of horses as well!
Kathy has a Bachelor of Arts in Social Ecology from the University of California Irvine and her Master of Arts in Counseling from National University.