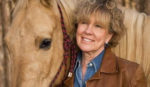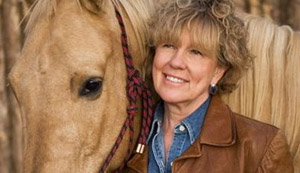 Joy Silha, 'Inner Cowgirl' Coach, is a certified Martha Beck Life Coach, certified Equus coach, and a passionate animal-nature person!
My purpose?  To Awaken Your Inner Cowgirl!
A cowgirl is a woman who gets in touch with her true nature: her freedom, passion and talent. She is bold and adventurous, but also compassionate and connected to nature. I have created 'Awaken Your Inner Cowgirl,' a coaching practice focused on encouraging women to find their authentic voice.  I've owned horses for over 20 years, and have learned powerful lessons from them.  I use horses as a mirror in my coaching with horses specialty, offering a life-changing spiritual experience of self-discovery.
I am a coaching columnist for the Albuquerque Journal and a writer for national publications.  In a previous life, I was a marketing consultant to Ad Agencies and Fortune 500 companies.