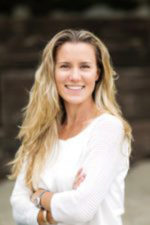 Alison Hunter is a Licensed Marriage and Family Therapist in private practice in Santa Cruz and Monterey County, CA. Alison has a Bachelor of Science degree in Psychology from Tulane University in New Orleans, Louisiana, and a Masters Degree in Marriage and Family Therapy from Chaminade University in Honolulu, Hawaii. Alison has been in private practice for ten years. In her private practice, Alison specializes in Couples and Relational Counseling. Alison is a Relational Life Therapy practitioner and has trained with Terry Real who developed the model.
Alison grew up riding horses and competing on the Hunter/Jumper circuit in Northern and Southern California as well as in Honolulu, Hawaii. Alison has always had a passion for horses and believes strongly in their ability to teach us how to connect with ourselves and with others.
In her Equus Coaching business Alison combines her love for horses, and their incredible wisdom, with her passion for supporting people in developing healthier relationships with each other and with themselves.