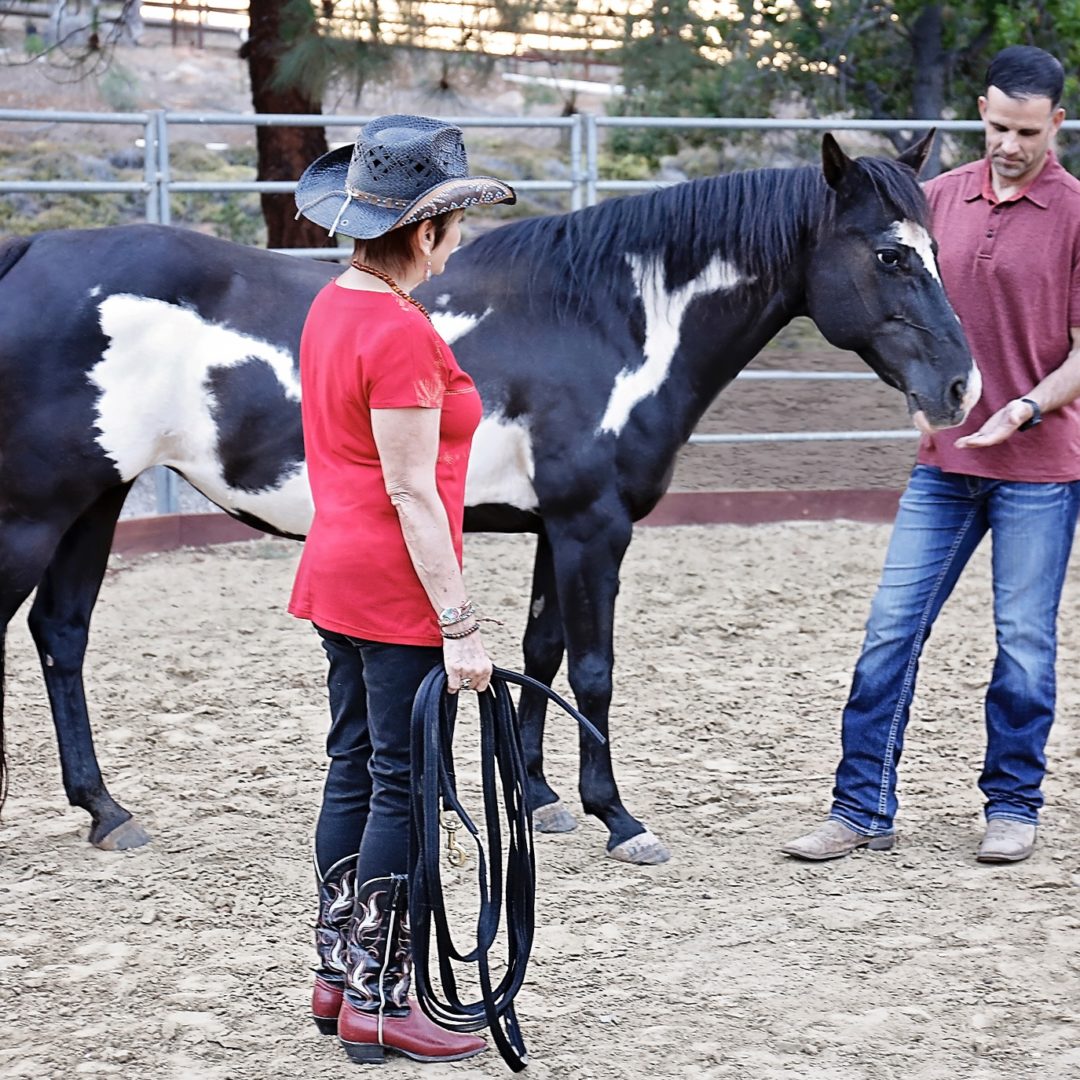 I chose Social Work as a professional path because of its holistic approach to healing rather than a medical model approach emphasizing disease and disorder. So, what's more holistic than nature and animals?
Integrating Equus Coaching into my practice was a profound and complimentary addition.
The horses give immediate, non-judgmental feedback about how clients show up and how their experience might reflect a more generalized life pattern. They have an authentic, present, and meaningful understanding of it and then have agency about the changes they want to make when they experience it away from the arena. It's visceral and unforgettable.
– Garet Bedrosian, LCSW
Master Facilitator Equus Coach
International Imago Relationship Therapy Associate Faculty
International Bioenergetic Therapy Faculty